Deciding to join the police, for the majority, is the most positive and rewarding career choice they will ever make from the day the decision is made to apply. Becoming a police officer is not just a job, but more of a way of life. Your colleagues and the communities you would serve, become an extension of your life, if not family. Police officers serve to make a real difference to the community by assisting others and help to solve crime and bring offenders to justice. Their goal is to provide a safe environment for all members of the community.
A day in the life of a police officer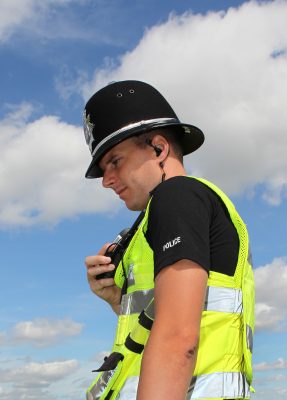 One question, we often get asked is what a typical day looks like for a police officer?
The answer to this is other than getting to work and starting your shift: there is no typical day.
As a serving police officer, no two days are ever the same. This is one of the most appealing aspects of the role, and makes the role as diverse as the community it serves. Each day you will be assisting different members of the community with different queries and issues, as well as assisting your colleagues to prevent and solve crime and bring offenders to justice.
So, if you want a career that offers exciting and different challenges on a daily basis and you are looking to break away from a repetitive role you are working in currently. a career as a police officer could be the one for you.
Although the role is rewarding in so many aspects, it is also physically, mentally and emotionally demanding.
During your career, you will be witness to many traumatic situations, so before applying there is much to consider, as the role is not suitable for all. Being a police officer will require you to have an existing set of skills and attributes which are suitable for the role of a police officer, you will be assessed against these during the various stages of the selection process.
Is Policing for me?
Please see the list below and question yourself; do these apply to you?
Are you flexible in regards to your work location? When joining the police, you may not be posted within your local community or a preferable location.
Are you able to work effectively as part of a team? Becoming a police officer will require you to collaborate with other police officers, other services and members of the community. If you are someone who prefers to work alone, then possibly the role is not for you.
Are you able and willing to work unsociable hours? Becoming a police officer is a 24/7 role and requires all year-round coverage including bank holidays and weekends. You would also be required to work shift patterns. The format for the shift patterns may vary between forces. So, it is important before applying that you are happy to work shifts, weekends and bank holidays, as this is a compulsory part of working life in the police service.
Do you enjoy new challenges and solving problems? No two days will be the same in the police service and you will be required to solve complex and different problems on a daily basis.
Can you adapt to new technology and learn new skills? It is vital that police services adapt to new technologies and can utilise the data it provides to help assist solve crimes in an ever-increasing complex environment.
Can you remain calm and act logically under extreme circumstances? It is vital that police officers have exceptional communication skills and are able to communicate sensitive information to others, sometimes in often traumatic situations while remaining calm and showing appropriate levels of empathy.
Do you enjoy working with, and helping others? It is essential that police officers have excellent people skills and enjoy communicating and helping others.
Are you able to consistently make the correct decisions with decisiveness and fairness at all times?
Do you have good analytical and reasoning skills? Police officers will need to utilise these skillsets when dealing with complicated cases and situations.
Are you willing and able to stand in court and give accurate evidence when required?
Ok, now have you read through the list, does this sound like it is something you could do? If yes, then great! Please feel free to browse the site as it is packed full of information to help your application stand out to help you achieve your dream careers and become a Police Officer.
Did You Find This Page Helpful?
Let us know if you liked the post. That's the only way we can improve.